Sunday, April 14: Buffalo to Defiance, Ohio.
I spent most of Saturday and all of Sunday morning finishing a trainer airplane for Regina Utz and her sons and grandchildren in Iowa. I skipped Mass at St. Aloysius to finish the setup. Monsignor will just have to forgive me, as he has in the past.
It was overcast and raining when I finished packing the car. I drove away at 3:04 PM, returned a few minutes later to search in vain for a little tape recorder that I had already hidden in my luggage, and then drove away again at 3:19 PM.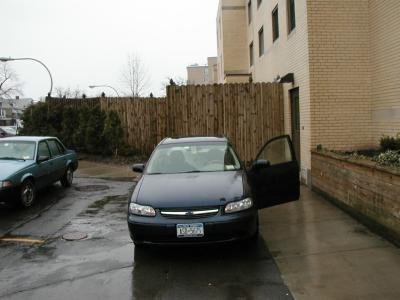 The first four hours were rainy. My sister, Cat, moved to North Carolina so that she would no longer have to endure the rain and snow that fall on the south side of a Great Lake.
I left the clouds behind towards sunset. I admired the beauty of the sky for a long time before I realized that I had a camera with me and could do something about it.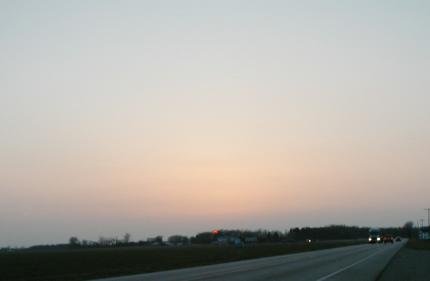 Marion and Bob were quite surprised to see me. I had sent them e-mail outlining my travel plans. For reasons beyond my ken, I began my outline on April 15 but started to travel on April 14. I have a feeling that this day will live in infamy.