I ran out in the morning and bought a paper. Then I smoked a couple of pipes and let the kids play around me in the back yard. When I ran out of excuses, I did some pushing on the swing and organized a soccer game. The swinging was a big success, but the game ended in tears.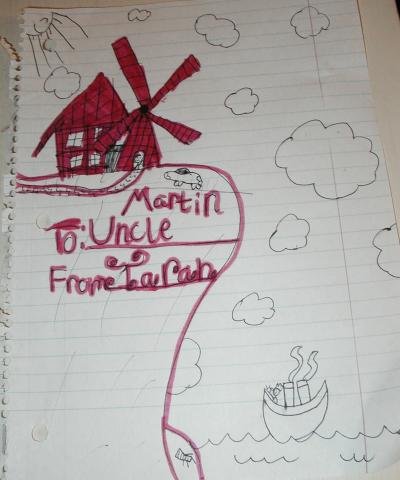 Dom has become an accomplished Red Baron 3-D pilot. I only completed one mission out of the dozen or so that I tried. I'm carrying off an early version of the game to see if I can improve before my next visit. Dom built some kites for Tarah and Vincent.
In the afternoon, Jacqui, Vincent and I attended Tarah's soccer game. After we saw them go down 3 goals to none, Vince and I decided to go jogging outside, where we examined a dozen old clunkers, collected a pine cone, a flower, two leaves, and some stalks of grass. Vincent said it was the best day of his life.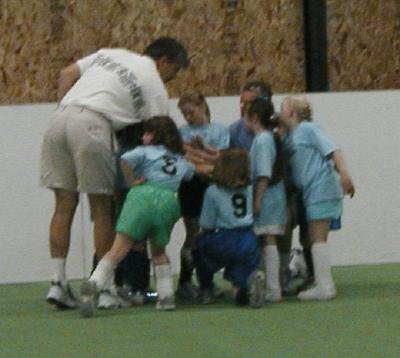 Tarah's team lost 6-1. It's their first year together. They have a splendid goalie. I'm sure they will start to win next year.
On our jog, Vincent stopped several times to collect pine cones, flowers, and leaves. He gave me this leaf for my "outdoor collection."