My Great Western Auto Tour
Friday, May 3: Nanaimo, B.C., to Calgary, Alberta
Page last updated May 17, 2002.
I had a choice between the 6:30 AM and 8:30 AM ferry. I decided to take the later ride. Paul and I had a very pleasant breakfast, and I hit the road around 8:00 AM. I was off the ferry and on my way through north Vancouver by 10:20.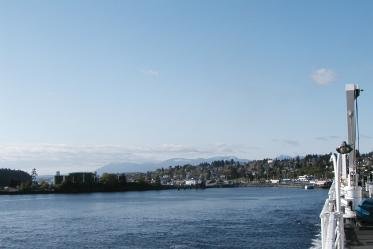 I spent most of the day driving through the Canadian Rockies. There was some snow at the top of the two highest passes. I had originally thought of stopping in Banf for a day when I was discussing my plans with Frank Tobin in Truckee, but it is just a short hop from there to Calgary, so I pressed on and arrived at Pat and Dale's house around 10:30 PM.