In the morning after making us eggs and potatoes, Dale drove over to pick up Pauline. We spent part of the afternoon climbing Nose Hill, inspecting the damage done by a grass fire there last year, and surveying the housing developments that have spread out from Calgary. I had shown Pat, Dale, and Pauline my Portland flower photographs, so they helped me find and photograph every crocus on Nose Hill and their garden.
I took this picture of people almost by accident. I wanted a picture of the house. Pauline led the way on our walk. On the return trip, I persuaded Pat and Dale to jump behind a neighbor's bushes to see how long it would take Pauline to realize that her troops had gone AWOL. The results of the experiment were inconclusive.
A Nose Hill crocus.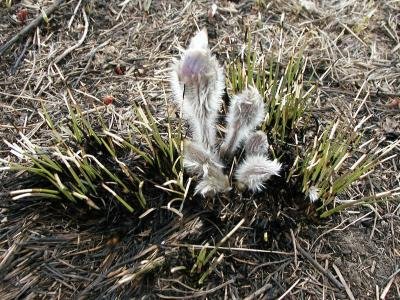 For those who have eyes to see, Pat and Dale's house is in this photo.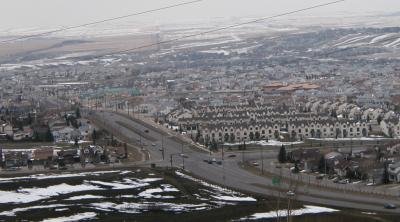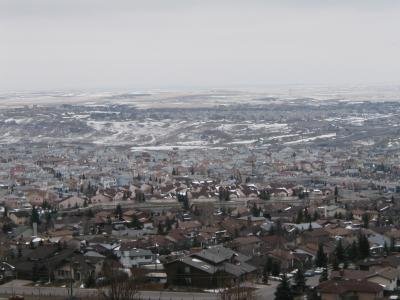 The summit of Nose Hill. Pauline likes to practice her rock-climbing skills here.
A friendly neighbor out playing hackey-sack.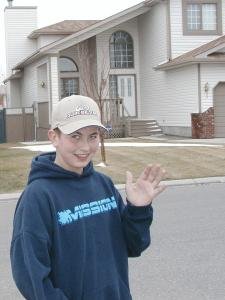 Pat and Dale's winter garden:
Saturday, May 4: Calgary, Alberta

A.