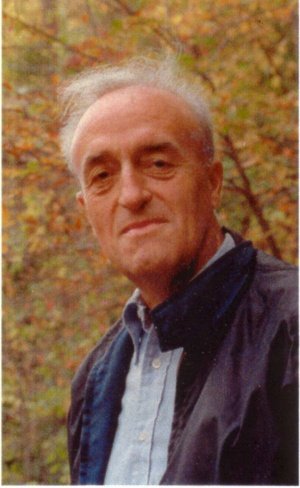 Fred Reisert, SJ, was my science honors teacher in my sophomore year at Canisius High School (1967-68). I loved his classes. He asked me whether I'd ever thought about being a Jesuit. I said I wasn't sure about it and asked whether I could fly RC airplanes. He replied that I probably could, though not "state of the art."
Fred spent his last years here at Loyola Hall. I didn't see a great deal of him. He kept himself busy with a therapeutic ministry. He loved to engage Dad in dialogue about psychology and psychotherapy.
He died unexpectedly, alone in his room.
I owe Fred a huge debt of gratitude for getting me thinking about science: dynamics, mechanics, laws of conservation, probability theory, nuclear reactions, quantum paradoxes. and the like.
Thanks, Fred!
---
Stephen E. Banker (SEB) was my friend from 1984 until his death in 2010. He was a great conversationalist who asked very difficult and penetrating questions. Coming from New York city and Harvard, he acted as a window into another world for me.
---
I used Mulberry as my e-mail software from 1998 until 2006. Cyrus Daboo did a great job with it, and replied to many of my complaints about bugs and/or missing features. When Cyrus folded up shop, I shifted to Thunderbird. Thanks, Cyrus!
---
RCWizard got me started with a free website for my RC pictures late in the 1990s. That, in turn, got me playing with HTML. I had to move on when RCWizard shut down, but I remember their generosity with great gratitude. Thanks, RCWizard!